Welcome To My Culinary & Holistic Lifestyle Blog!
In Pursuit of Optimal Digestive Health
Strawberry Lemon Protein Bites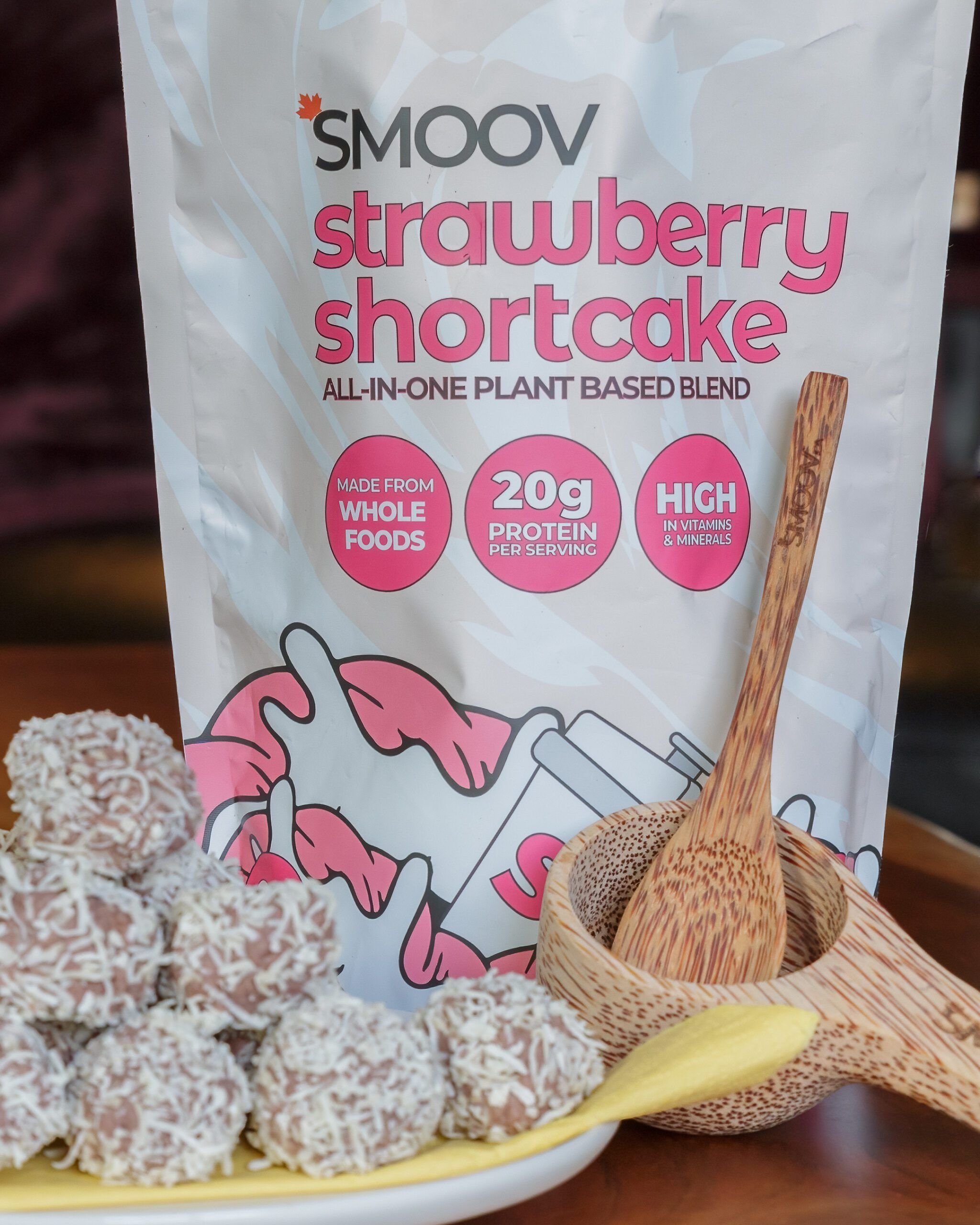 Ready for a FLAVOUR EXPLOSION?!!!
These Strawberry Lemon Protein Bites are sure to do just that!
Here's what I especially love about raw, no-bake snacks and desserts:
Minimal time to complete from start-to-end (but please account for chill time in the freezer) - easy!
No need for a hot oven!
Minimal steps!
Maximum flavour!
Have you heard of Canadian small business SMOOV™?
They have an incredible line of All-In-One Plant Based Blends (protein powders), as seen above with their Strawberry Shortcake variety, and the flavour, taste and mouth-feel are OUT OF THIS WORLD!
What I love about these blends is that they pack 20 grams of plant-based protein per serving (pea, pumpkin seed and mung bean), along with freeze-dried produce and superfood sources, to yield one nutrient-dense + energizing fuel source!
The freeze-dried additions are highly anti-inflammatory ingredients, including sunflower seeds, strawberry, kale, spirulina, moringa leaf, goji berry, acerola cherry, pink pitaya, beet, blackberry, maqui berry, carrot, banana, maca and monk fruit extract!
WOW!
They also do a fabulous job of their Superfood Powders and Superfood Blends!
Enjoy my ambassador link for 15% off your order at check-out!
Access the recipe HERE.
If you make these no-bake protein bites, be sure to tag me on Facebook or Instagram with your creation, letting me know what you think of them, and so I can drool over what you've created in your own kitchen!
Enjoy!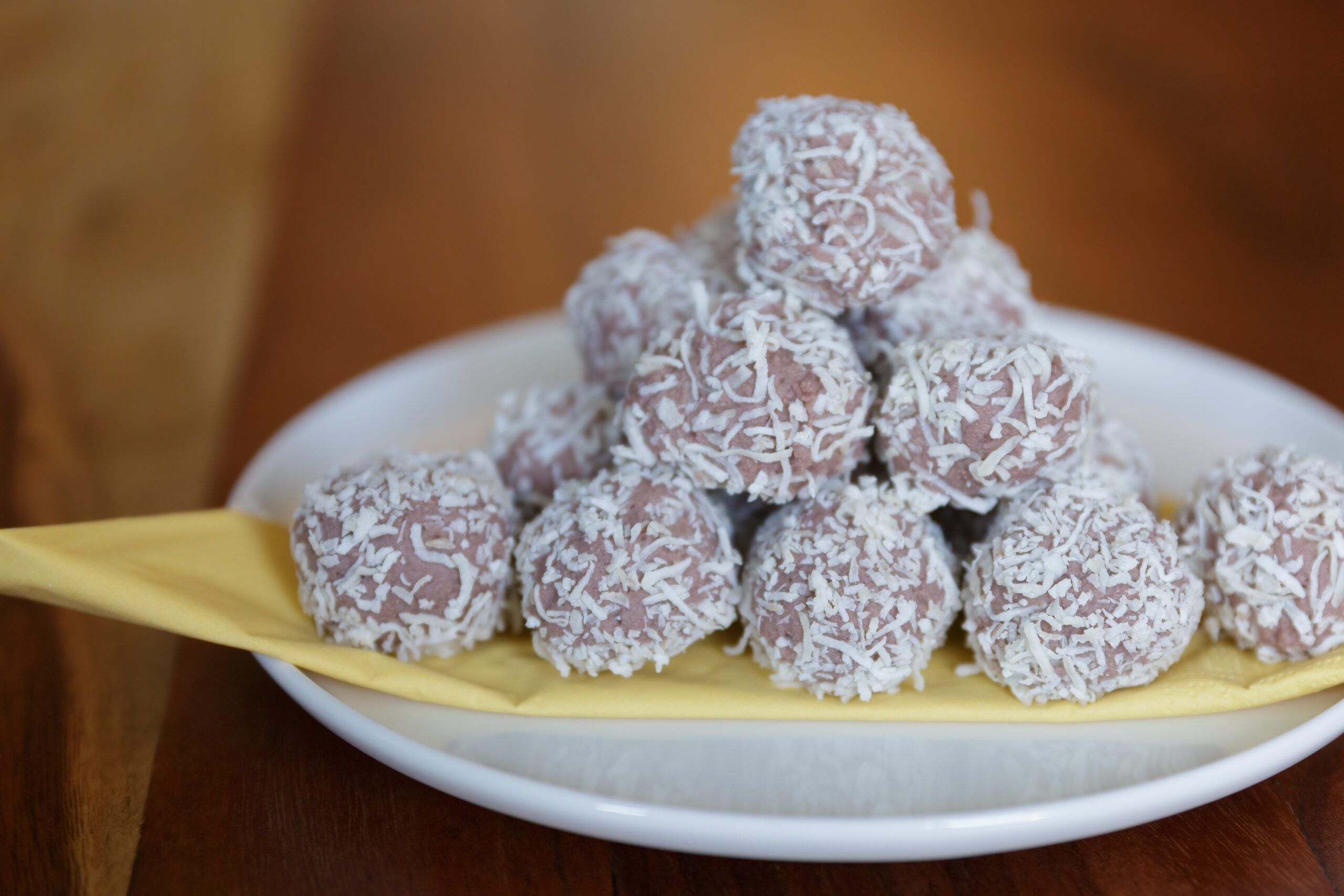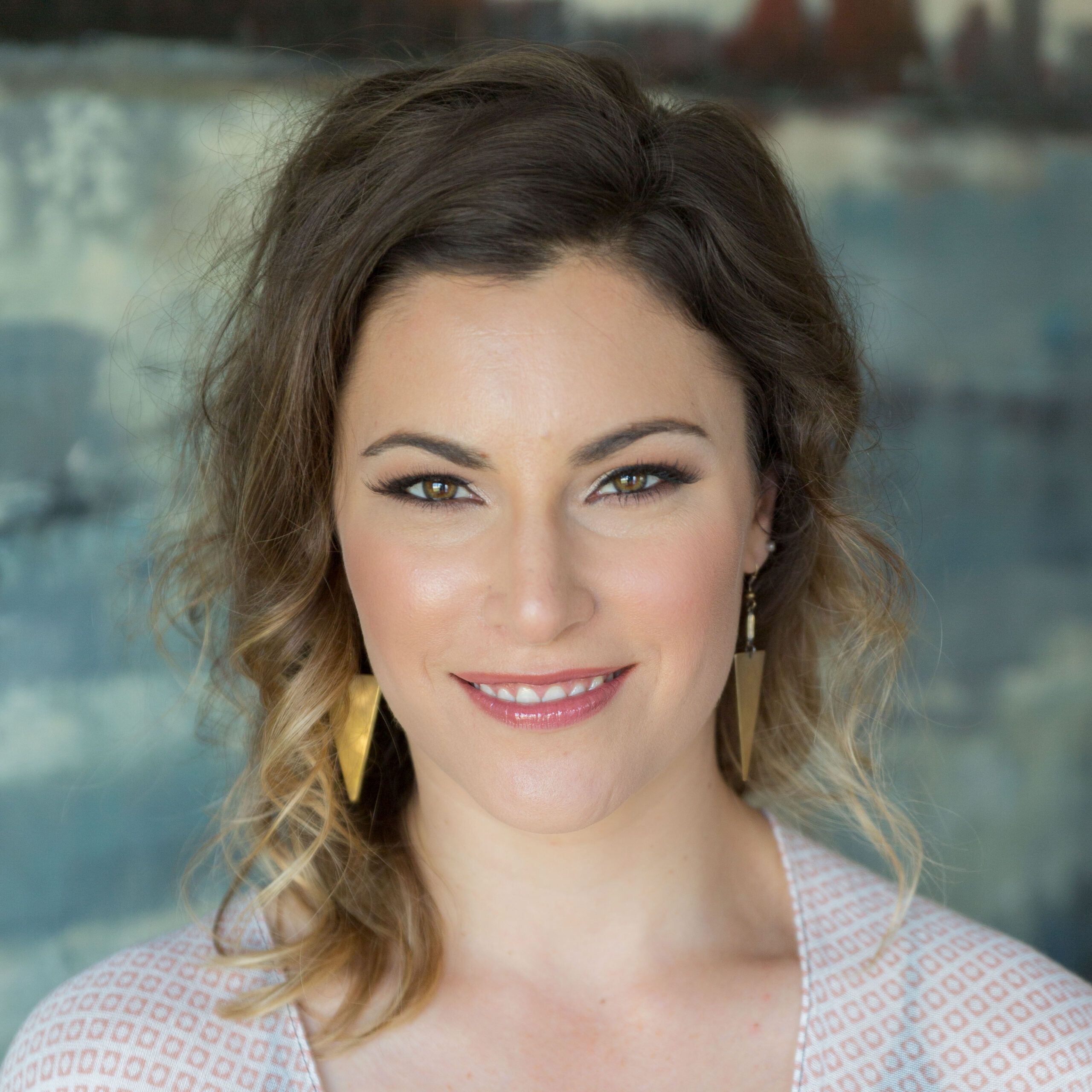 I'm Jessica Pecush...
Culinary Nutrition Expert, Certified Holistic Nutritional Consultant™ & AIP Certified Coach®
Learn More
FOLLOW ME ON SOCIAL MEDIA
Subscribe To My Mailing List! Receive My Resource 'Critical First Steps for Gut Pain Relief'!