As a gut-focused Culinary & Holistic Nutrition practitioner, I help professional, driven women navigating the discomfort, pain and unpredictability of autoimmune gut issues (Celiac Disease, Crohn's Disease & Ulcerative Colitis), REPAIR their gut, REGAIN their energy and RECLAIM their lives!
I've Been There...
I Understand What It's Like To Have An Inflamed Gut and Compromised Immune System.
I've lived through all the highs and lows of an autoimmune gut issue for YEARS, following an unexpected diagnosis of Inflammatory Bowel Disease (Ulcerative Colitis) at the young age of 22.
Following that diagnosis, I spent years continuing to consume food and beverage ingredients that were inflaming me, several of which I didn't even realize were problematic for my specific circumstances. I truly didn't know what I didn't know!
Years later, sick and tired of being sick and tired, I finally decided to walk away from an inflammatory diet and my HIGH-STRESS LIFESTYLE...for good.
Having now pursued multiple certifications in the fields of Culinary and Holistic Nutrition and implementing all that I have learned, I now have the necessary, HIGH-IMPACT strategies in my tool belt to enjoy a life with inactive autoimmunity and the absence of active gut discomfort and pain. I want the same for you, too.
So, I've got your back!
I empower YOU to repair your damaged gut and reinvigorate your LIFE, so you can get back to feeling more like your energized and high-performing self once again, reconnect with your love of food, and enjoy the things you MOST love to do - both personally AND professionally. You have an incredible life to LIVE!
I help you to avoid the trial-and-error, confusion, frustration and pain that I went through for YEARS, so you don't have to struggle for as long as I did.
It all starts by supporting the root cause(s) of your gut inflammation...and repairing and rebalancing your body from the INSIDE OUT. TOGETHER.
Sincerely,
Jessica Pecush, CNE, C.H.N.C., BEd., BPE
Culinary Nutrition Expert
Certified Holistic Nutritional Consultant™
AIP Certified Coach®
Certified Holistic Nutritional Consultant™ (C.H.N.C.)
~ Canadian School of Natural Nutrition (Calgary, AB)
Culinary Nutrition Expert (CNE) & Certified Instructor
~ Academy of Culinary Nutrition (Toronto, ON)
Autoimmune Paleo Certified Coach®
~ Autoimmune Wellness LLC (Oregon, USA)
Certified Teacher
~ Alberta Education
Bachelor of Education, Bachelor of Physical Education
~ University of Alberta (Edmonton, AB)
Align & Optimize - 7-Day Weight-Loss  Workshop (Hormone-Based)
~ Dr. Alicia MacPherson, ND
Deepen & Decode DUTCH Practitioner Course
~ Jenn Pike, FDN, RHN & Dr. Carrie Jones, ND
Functional Microbiome Program Certification Program
~ Lorene Sauro, RHN
Everday Herbal Culinary Course
~ Meghan Telpner & Josh Gitalis
Healthy at Home Lifestyle Course
~ Meghan Telpner & Josh Gitalis
Fundamentals of Fermentation Advanced Certification Program
~ Academy of Culinary Nutrition​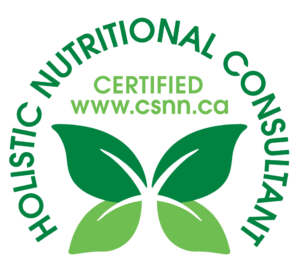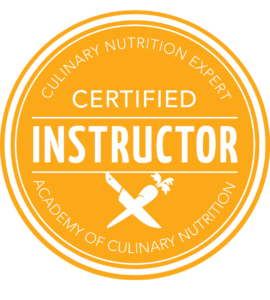 What are your goals? Let's talk about them.
Are you at a crossroads, because
you want to continue EXCELLING with your personal and professional goals and dreams, but your gut and body don't feel like they're keeping up with your ambition?
Tired of visiting your primary practitioner(s) time and time again, gaining no specific answers or clarity, and feeling like you're making ZERO progress as a result?

Coming across conflicting nutritional and lifestyle info online, so are feeling overwhelmed as to WHAT you need to reach your goals and HOW to get there?

Tired of doing countless food eliminations with no rhyme or reason, still unable to figure out what your exact gut triggers are?

Tired of trying random strategies and ideas you come across, hoping that they'll be the ultimate solution?

Feeling confused, frustrated and hopeless to no end, because it feels like this will never get better for you despite SO MANY efforts?
Want to wake up feeling like your gut ISN'T controlling you and your day and ALWAYS top of mind?

Want to stop cancelling plans because you're not in a comfortable-enough state to follow through, let alone RELAX and ENJOY yourself?

Want to be FULLY PRESENT in ALL of your life's most special moments?

In need of a LONG-TERM SOLUTION to the persistent discomfort, pain and unpredictability you're experiencing?

Ready to WALK AWAY from active gut/bowel issues...for GOOD?
Critical First Steps for Gut Pain Relief
Discover how to begin liberating yourself from discomfort, pain and unpredictability, so you can feel FULLY PRESENT in every aspect of your day once again.
Apply for a 'Digestion Breakthrough Call'
This complimentary phone consultation allows to us to do a deep dive with what's working and what's not, what you're looking to achieve, the roadblocks currently standing in your way, and most importantly, what supports need to be brought into the picture to see you THRIVE.